A
new tool
from the home of
Nirsoft
has come to the rescue.
Using
BlueScreenView
, a small portable debugging tool, you can easily find information regarding your previous Stop errors (also known as Blue Screen of Death).
The tool uses the saved memory dump files that Windows saves in the folder C:\Windows\MiniDump\
After running the tool you'll see a table listing each memory dump info including: date & time of crash, the Error Code and parameters and most important- the suspected driver/cause of the crash.
One small extra is the ability to change the detail view into a Blue-Screen simulation screen that shows you how the error message approximately looked like: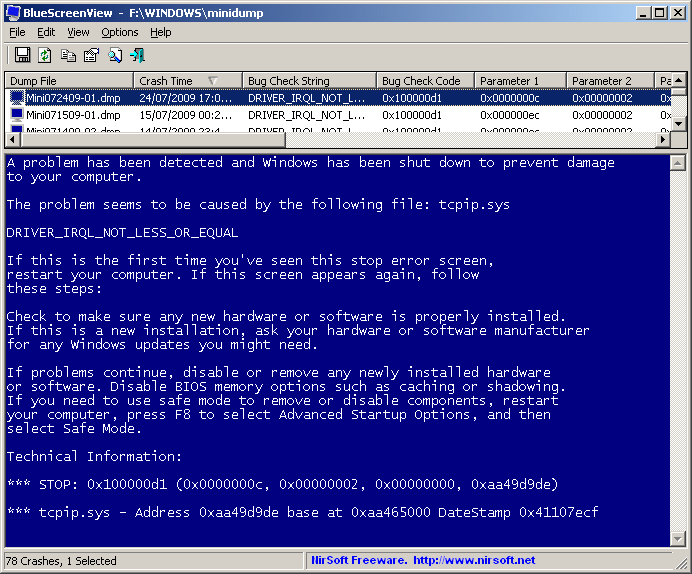 Why using this tool instead of the
Windows Debugging Tools
Pack from Microsoft?
1. it doesn't need another installation of external software.
2. it does a batch debug of all mini-dump files altogether instead of one-by-one using WinDbg.
3. it runs directly from your USB :)
Have fun!
YaronM